** This Article Orgionally Appeared in Car & Driver.*
Living up to a name isn't easy, and few names in autodom carry as much weight as does the Honda Civic. Yet while it once shouldered that burden with ease, the venerable compact increasingly lost the plot as years passed, culminating with the deeply unsatisfying ninth-generation 2012–2015 model. No less than the restoration of the Civic's reputation was riding on the tenth-generation Civic that debuted in 2016.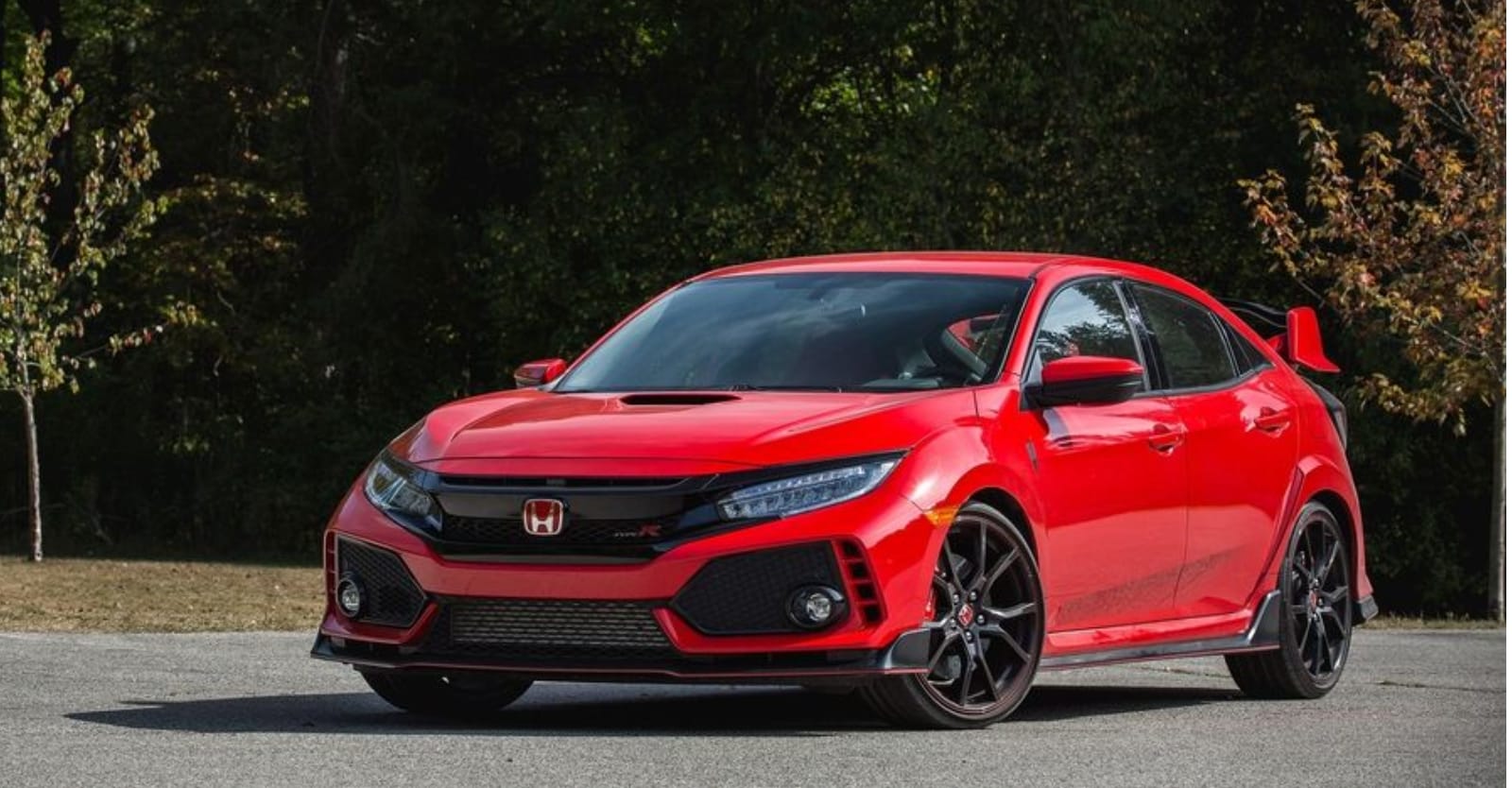 Even in its most mainstream form, it delivered. But that wasn't enough for it to win a spot on our 10Best Cars list, and it wasn't enough for Honda, either. For the newest Civic's second model year—but too late for our 2017 10Best Cars testing—the Japanese maker added Sport, Si, and Type R versions, each badge indicating increasing levels of performance and its own set of lofty expectations. Finally available for our 2018 competition, this trio of immensely satisfying driver's cars have won the Civic its first spot on 10Best Cars since 1996.
The hype accompanying the first ever U.S.-market Civic Type R seemed impossible to live up to, and yet the car delivers on all of that and then some. It is quite possibly the highest performing and most satisfying front-wheel-drive car on the market today, with 306 raucous horsepower from a turbocharged 2.0-liter four-cylinder and a finely honed chassis that's as precise and balanced as the exaggerated interior is absurd. It easily keeps up with its well-established all-wheel-drive competitors, all the while undercutting their prices by thousands of dollars.
Although globally Honda's Si moniker lives in the shadow of the Type R mystique, the Civic Si has always had a strong following in the States. The new Si is as tossable as any that has come before but with an even more elevated fun factor. Tactile steering and sharp responses make it an exuberant, playful foil to the outrageous Type R, and its sub-$25,000 asking price helps compensate for the lower accelerative force from its 205-hp turbocharged 1.5-liter turbo four.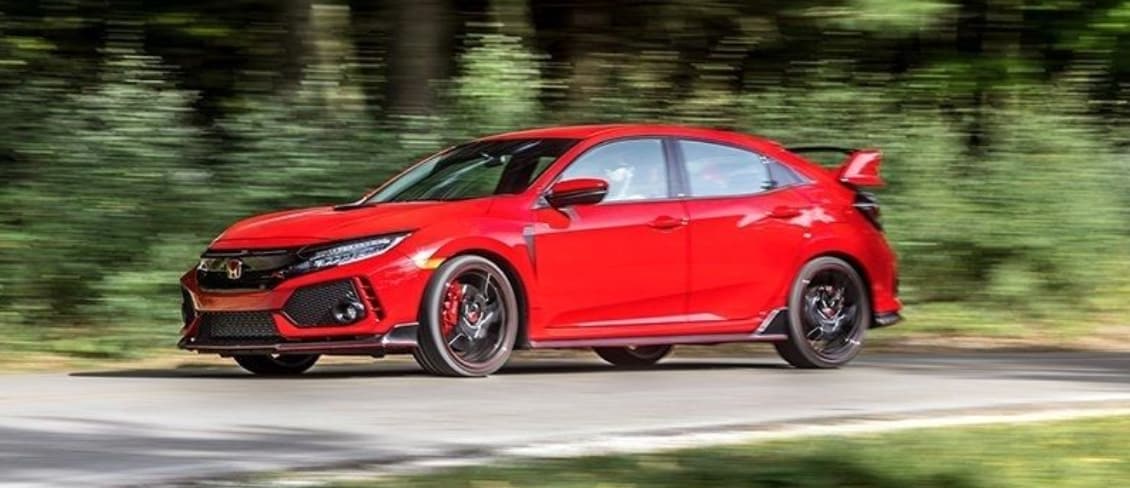 None of the Civic's dynamic brilliance would be possible without a strong foundation, and the base, $22,390 Sport hatchback provides just that. Its joyful simplicity and amazing value just may make it the most impressive of the Civics. An eager, 180-hp version of the Si's 1.5-liter turbo four pairs with a standard six-speed manual that's a pleasure to operate. And Honda's Sport badge is one of the few in today's automotive universe that actually means something, bringing a dollop of extra power, wider wheels and tires, and an aggressive body kit. (While Sport versions are available with a CVT, we've limited this award to cars with the manual transmission.)
That brings us to these Civics' biggest demerit: None is particularly easy on the eyes, each being festooned with wings and scoops galore that add additional freneticism to an already overactive design. Luckily, the Civics are more pleasant than the aggressive looks might suggest; even the Type R remains a practical and livable daily driver, with a compliant ride, a spacious interior, and an agreeable around-town demeanor. Plus, you can't see the outside of the car while you're busy driving it. And you'll want to do that as much as possible with any of these satisfying Hondas in your driveway. The Civic is back, and it's stronger than ever. —Joseph Capparella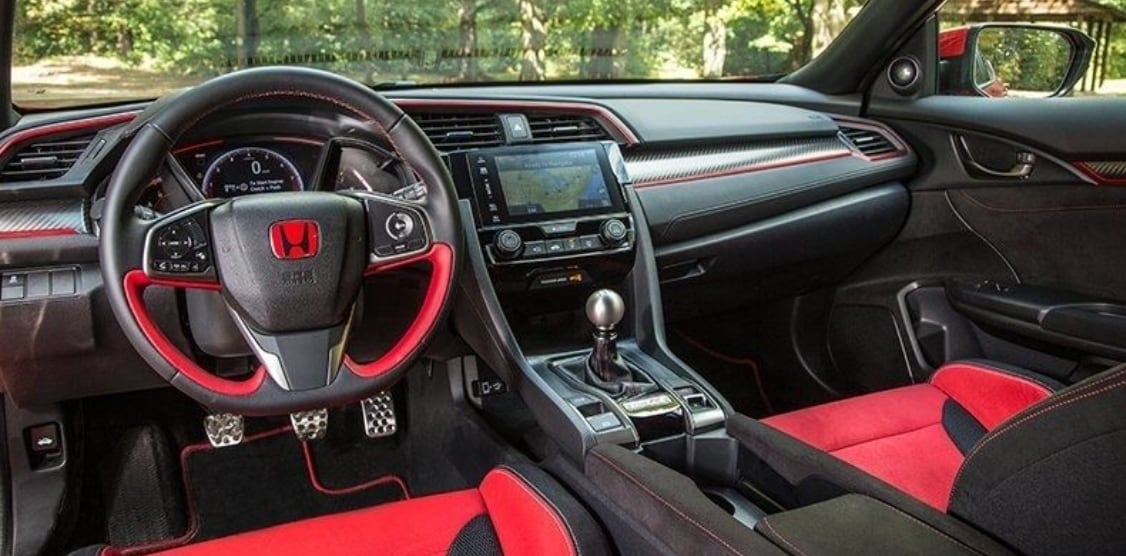 Specifications
VEHICLE TYPE:
front-engine; front-wheel-drive; 4- or 5-passenger; 2-door coupe, 4-door sedan, or 4-door hatchback
BASE PRICE:
$22,390–$34,990
ENGINES:
turbocharged and intercooled DOHC 16-valve 1.5-liter inline-4, 180 or 205 hp, 177 or 192 lb-ft; turbocharged and intercooled DOHC 16-valve 2.0-liter inline-4, 306 hp, 295 lb-ft
TRANSMISSION:
6-speed manual
CURB WEIGHT:
2868–3137 lb
C/D TEST RESULTS:
Zero to 60 mph: 4.9–7.0 sec
Standing ¼-mile: 13.5–15.2 sec
Top speed (mfr's claim): 131–169 mph
Braking, 70–0 mph: 142–176 ft
Roadholding, 300-ft-dia skidpad: 0.88–1.03 g
EPA FUEL ECONOMY:
Combined/city/highway: 25–33/22–29/28–38 mpg