The 2018 Honda Odyssey
may have had a design overhaul this year, but what hasn't changed is it's the carseat king. Cars.com tests various vehicles for their car seat latches for all types of car seats in the second and third rows. Here's what cars.com says about the Honda Odyssey:
"With five sets of Latch anchors and oodles of room, big families should check out the new Odyssey. For this Car Seat Check, we tested an eight-passenger model with a three-position second row, and it fit three car seats across. Removing the second row's center seat leaves two captain's chairs and enables the Magic Slide system, which allows the captain's chairs to slide both forward and back and side to side.
How many car seats fit in the second row? Three How many car seats fit in the third row? Two" -Cars.com - read full article here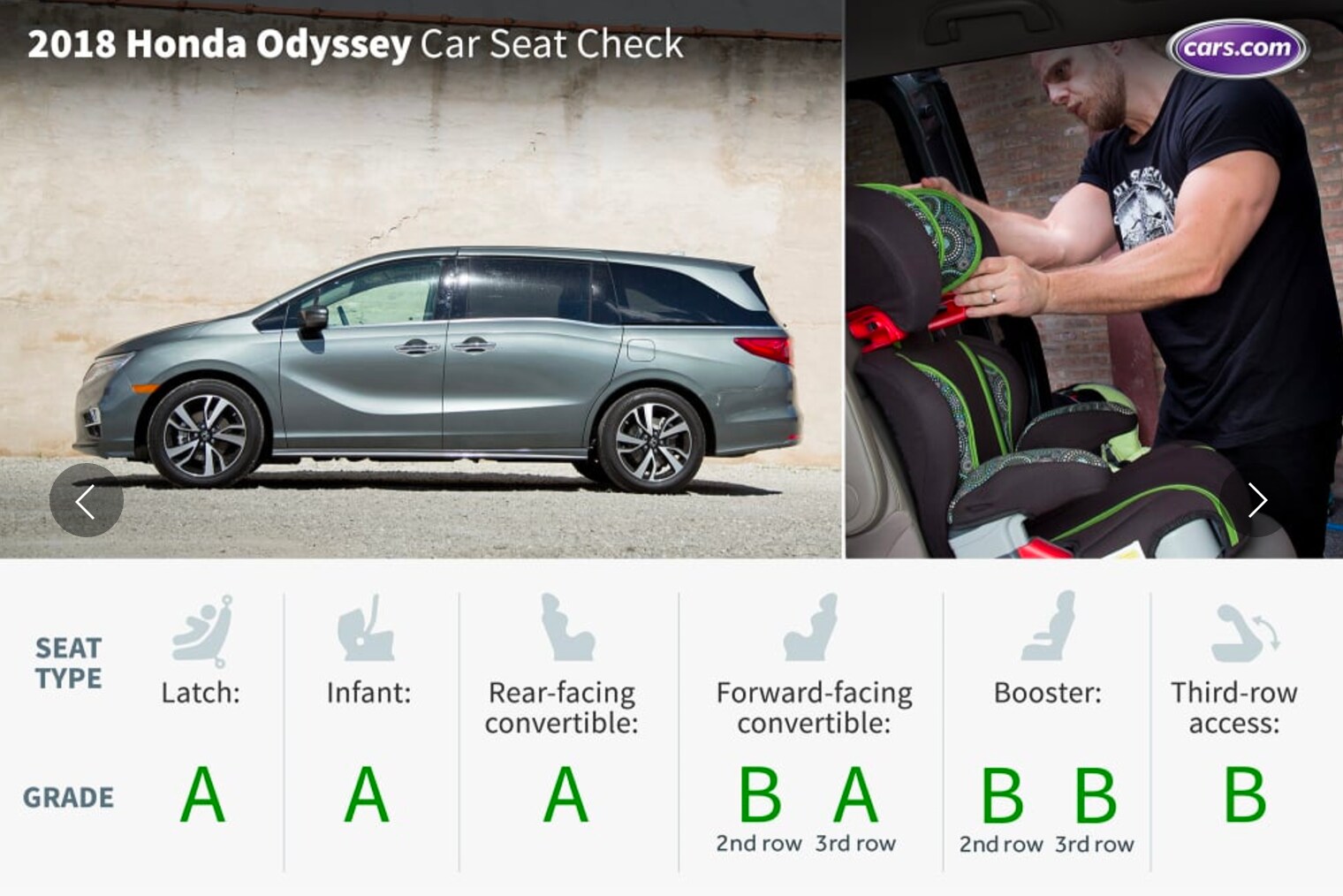 Learn More about the Magic Slide Seats:
Shop for your new Odyssey Now